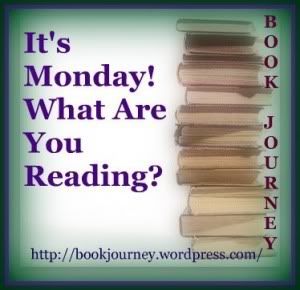 Sheila, of
One Persons Journey Through a World of Books
, is the host of
It's Monday! What Are You Reading?
This is a weekly event to share what we read last week, what we are currently reading and what books we plan to read this week.

Books read (from last two weeks):
Spoon by Amy Krouse Rosenthal
Summary: Spooton is jealous of Fork and Knife for all the great things they can do. Spoon's mother reminds him there are wonderful things he can do that the others cannot. (Children's Picture Book)
Chopsticks by Amy Krouse Rosenthal
Summary: Chopsticks are always together and work well with each other. Until one of the Chopsticks breaks and forces the other to do things alone. (Children's Picture Book)
Spin by Catherine McKenzie Summary: Kate is still hungover from the night before when she interviews for her dream job. Needless to say she doesn't get the job. Days later the company calls her with a proposition: go to rehab and get the scoop on a famous celebrity and they will hire her for the position.
Dancing on Broken Glass by Ka HancockSummary: An emotional read about a husband's mental illness and a wife's family history of cancer. I highly recommend it. My review can be read here.
A Ball for Daisy by Chris RaschkaSummary: A wordless picture book about a dog and her ball.
I'm reading:
Private: #1 Suspect by James Patterson and Maxine Paetro
Daddy's Girl by Lisa Scottoline (audiobook)
To read:
150 Pounds by Kate Rockland
The Underside of Joy by Sere Prince Halverson
What are you reading this week?