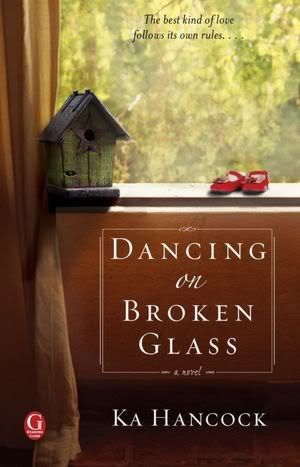 Lucy Houston and Mickey Chandler probably shouldn't have fallen in love, let alone gotten married. They're both plagued with faulty genes—he has bipolar disorder; she, a ravaging family history of breast cancer. But when their paths cross on the night of Lucy's twenty-first birthday, sparks fly, and there's no denying their chemistry.

Cautious every step of the way, they are determined to make their relationship work—and they put their commitment in writing. Mickey will take his medication. Lucy won't blame him for what is beyond his control. He promises honesty. She promises patience. Like any marriage, there are good days and bad days—and some very bad days. In dealing with their unique challenges, they make the heartbreaking decision not to have children. But when Lucy shows up for a routine physical just shy of their eleventh anniversary, she gets an impossible surprise that changes everything. Everything. Suddenly, all their rules are thrown out the window, and the two of them must redefine what love really is. (From the back cover)
From the first sentence, I knew
Dancing on Broken Glass
would be an emotional read. Lucy and Mickey were destined to be together although on paper the odds were against them. Hancock created two flawed, but endearing characters that readers cannot help but to welcome into their lives.
I felt as though Lucy and Mickey were two of my closest friends. Every time I closed the book, my mind would wander and think about them. I could not wait to find stolen moments throughout the day to pick up where I left off. I noticed I read faster when Mickey and Lucy were at their high points. As the book progressed, I began to slowly turn the pages out of fear and dread about what was waiting around the corner.
To experience a love as deep and devoted as both Lucy and Mickey felt for one another is not to be taken lightly. Hancock beautifully wrote about the messiness of marriage. The determination to stay committed to not only your spouse, but to yourself. When it was so easy for both Lucy and Mickey to give up and walk away, Hancock demonstrated their strength to keep fighting and rewriting the script of their marriage.
Dancing on Broken Glass
is a book that will make you laugh, cry and remain hopeful through the dark seasons of life. Hancock is a talented author with a gift of capturing the raw and real emotions of relationships. I'm looking forward to reading more from this author. Highly recommended.
______________
Book Details:
ISBN: 9781451637373
Pub. Date: March 13, 2012
Publisher: Gallery Books
Pages:416
Genre: Contemporary Fiction
Source: Print copy provided by the publisher