"Waiting On" Wednesday is a weekly event, hosted by Jill of
Breaking the Spine
, that spotlights upcoming releases that we're eagerly anticipating.
(Button courtesy of Bewitched Bookworms.)
Here's what I'm looking forward to: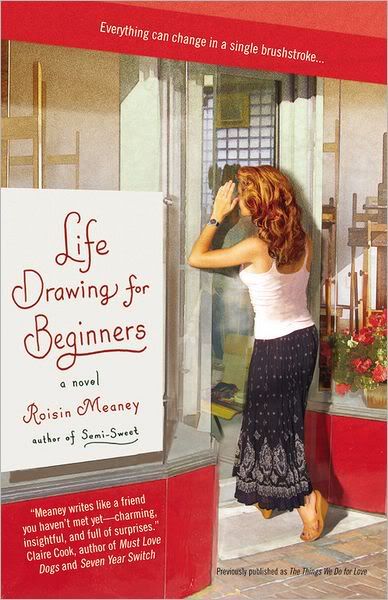 Title:
Life Drawing for Beginners
Author:
Roisin Meaney
Release Date:
August 14, 2012
From B&N.com:
When Audrey Matthews offers an evening class in life drawing, all she's looking for is a little extra pocket money and something to fill her Tuesday nights. So she hires a model and recruits six students - each of whom have their own reason for being there. For Zarek, a Polish immigrant, the class is a welcome distraction and a place to escape his dull cafe job and his noisy roomate. Then there's the handsome, mysterious James who has moved to the small town of Carrickbawn looking for a new start for himself and his daughter. He's vowed to keep to himself, but then his interest in Jackie, the class model and single mom, takes a more personal turn. While Audrey has just fallen in love -- with the adorable puppy in the window of the local pet shop. Will she be put off by the store's brusque owner or does she find out that his bark is worse than his bite? As the weeks pass, it becomes clear to the members of the drawing class that their fellow students aren't exactly who they seem. And by the end of the first term, none of their lives, least of all Audrey's, will be left untouched, as they learn that everything can change in a single brushstroke.