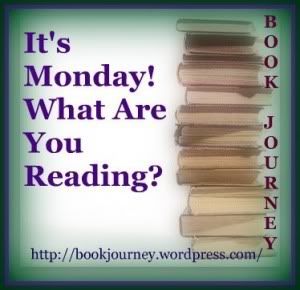 Sheila, of
One Persons Journey Through a World of Books
, is the host of
It's Monday! What Are You Reading?
This is a weekly event to share what we read last week, what we are currently reading and what books we plan to read this week.

Books read
:
Lone Wolf - Jodi Picoult
Summary: Estranged siblings differ on the medical care for their father after he's involved in a car accident.
Joy for Beginners - Erica Bauermeister (audio book)
Summary: Six friends participate in challenges which moves them from their comfort zones.
I'm reading:
Spin - Catherine McKenzie
To read:
Dancing on Broking Glass - Ka Hancock
What are you reading this week?