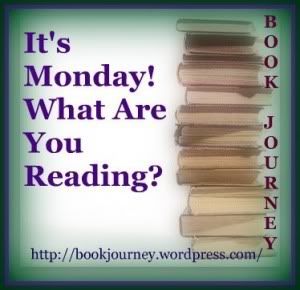 Sheila, of
One Persons Journey Through a World of Books
, is the host of
It's Monday! What Are You Reading?
This is a weekly event to share what we read last week, what we are currently reading and what books we plan to read this week.

Recently read:
The Heroine's Bookshelf - Erin Blakemore


Summary: An in-depth look at the strengths of the main characters of classic literature.


The Hunger Games - Suzanne Collins


Summary: Book 1 of the Hunger Games trilogy. Katniss volunteers to take her younger sister's place in The Hunger Games when her name is selected in the lottery.


Trading Christmas - Debbie Macomber


Summary: Two strangers exchange houses for the holiday. Emily travels to Boston to see her daughter, while Charles goes to Washington state to escape the holiday festivities.


Creep - Jennifer Hillier


Summary: Professor Sheila Tao ends her affair with her teaching assistant following her engagement to Morris. Ethan, her assistant, begins to show his dark side after she breaks up with him.

I'm reading:
Lola and the Boy Next Door - Stephanie Perkins

Audio book - TBD

On My Nightstand:
Best Kept Secret - Amy Hatvany
Books Can Be Deceiving - Jenn McKinlay

What are you reading this week?