"Waiting On" Wednesday is a weekly event, hosted by Jill of
Breaking the Spine
, that spotlights upcoming releases that we're eagerly anticipating.
(Button courtesy of Bewitched Bookworms.)
Here's what I'm looking forward to: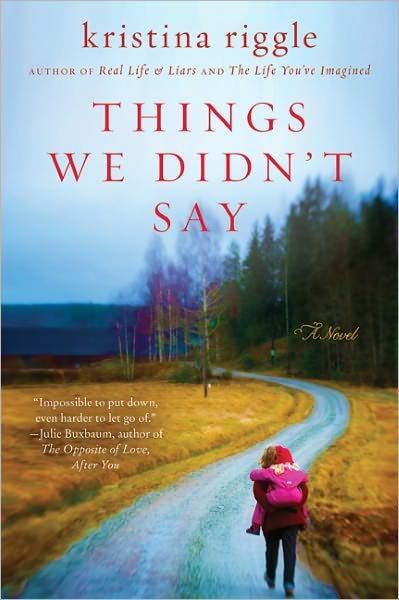 Title:
Things We Didn't Say
Author:
Kristina Riggle
Release Date:
June 28
From the author's website:
What makes up a family? For Casey it's sharing a house with her fiancé, Michael, and his three children, whom she intends to nurture better than she ever took care of her self. But Casey's plans have come undone. Michael's silences have grown unfathomable and deep. His daughter Angel seethes as only a teenage girl can, while the wide-eyed youngest, Jewel, quietly takes it all in.
Then, son Dylan runs off and the kids' mother, a woman never afraid to say just what she thinks, noisily barges into the home. That's when Casey decides that the silences can no longer continue. She must begin speaking the words no one else can say. She'll have to dig up secrets—including her own—uncovering hurts, and beginning healing that is too long overdue. And it all begins with just a few tentative words…