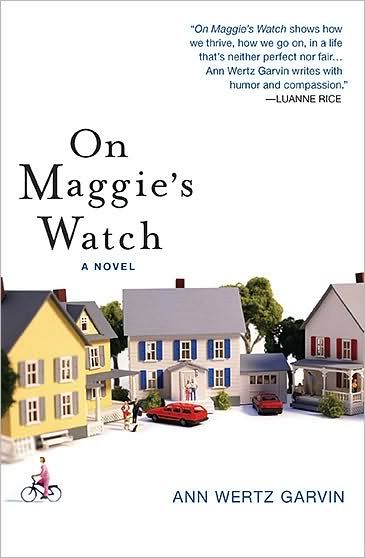 On Maggie's Watch
by Ann Wertz Garvin
Maggie is eight months pregnant when she and her husband Martin move back to her hometown. She reconnects with her former friend Julia. Maggie is a bit different now that she's back. She suffered a great loss that has changed her views on the world and as a result she becomes obsessed with protecting her unborn child.
She decides to organize her neighborhood watch program which leads to her discovery of a sex offender living in the neighborhood. Sicken by this, Maggie decides to take matters into her own hands to let him know he is not welcomed.
On Maggie's Watch
is a portrayal of how unresolved grief can influence one's behavior. At first glance, Maggie appears to be unstable and it's easy to want to judge her, but when the reader learns of her past history and the loss she endured, it's understandable why she does what she does. Don't get me wrong, though. Some of her actions I found to be a bit over the top, but when I've reacted to a situation based entirely on my emotions, my behavior was irrational, but at the same time made sense to me.
I do have to admit, I didn't like
On Maggie's Watch
as much as I thought I would. I never warmed up to Maggie and at times found her to be exhausting. I did, however, want her to let go of the past so she could fully enjoy the birth of her child. Despite my frustration with Maggie, I still recommend
On Maggie's Watch
. The story was an emotional roller coaster for me: frustration to pity to sadness to happiness. My suggestion is to read
On Maggie's Watch
and decide for yourself.
______________
Book Details:
Pub. Date: November 2, 2010
Publisher: Berkley Trade
Pages: 304
ISBN: 9780425236789
Genre: Fiction
Source: Crazy Book Tours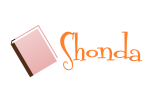 I received a copy of
On Maggie's Watch
from Crazy Book Tours. Receiving this free copy did not influence my review in any way.