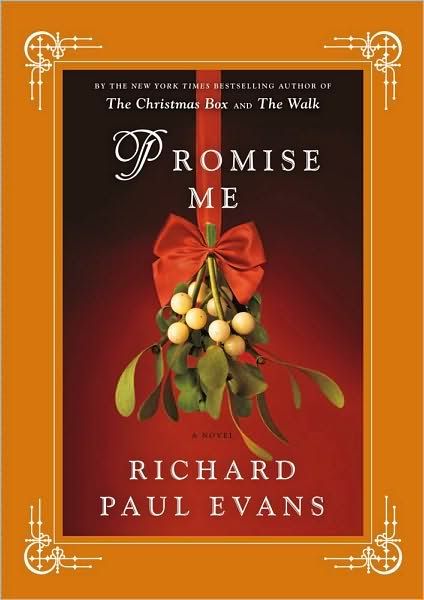 Title:

Promise Me


Author:

Richard Paul Evans


Pages:

334

It's 1989 and a year that will be very complicated and mysterious for Beth Cardall. Her six-year old daughter Charlotte is sick and only getting worse. The doctors are stumped about her illness and are not sure about the diagnosis. If that's not enough, she learns her husband, Mark, has been unfaithful. They separate for awhile and Beth rethinks this as Charlotte's illness intensifies. They reconcile under the condition that it's for Charlotte's best interest. Beth soon realizes she still loves Mark and wants to move past his infidelity. The same day she's ready to give their marriage a second chance, Mark tells her even more devastating news.
As the holiday season approaches, Beth finds herself alone still trying to cope with Charlotte's illness. On Christmas Eve, she meets the handsome Matthew and instantly her life is transformed. I figured out Matthew's connection to Beth pretty early, however I didn't find that it took away from the storyline. Evans is a pro at telling holiday-themed stories filled with hope that the reader can't help but to get lost in. As with his previous holiday novels, Promise Me will leave you feeling satisfied and believing the best in all things.
Title: Call Me Mrs. Miracle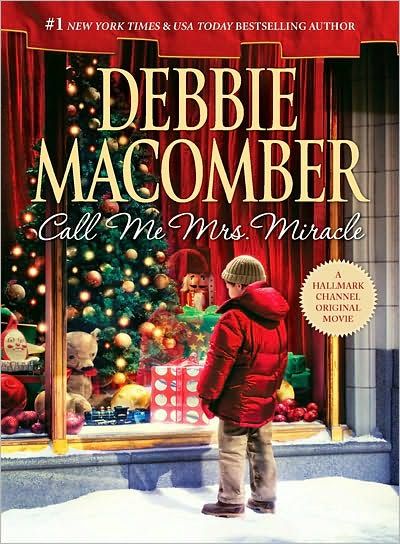 Author: Debbie Macomber
Pages: 253
It's Christmastime in New York City. Mrs. Miracle aka Emily Merkle is spending the holiday season working in the toy department at Finlay's department store. Jake Finlay has went against the store buyer's suggestion of ordering 500 Intellytrons. J.R. Finlay, Jake's father and store owner, is not convinced his son made the right decision and questions whether his son will be able to run the store when he retires.
Meanwhile, Holly is looking after her nephew Gabe when her brother is called to return to Afghanistan. It hasn't been a smooth transition for either of them as both are sadden that Mickey will not be with them for Christmas.
A chance meeting at a coffee shop brings these two stories together. With Mrs. Miracle's help, Jake and his father, along with Holly and Gabe will have their best Christmas yet.