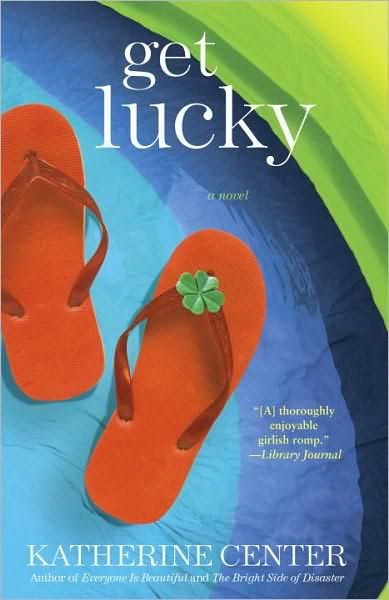 Ms. Center became a part of my world last year after I read raving reviews for
Everyone is Beautiful
. Unfortunately I didn't get the chance to read it. When I heard her latest book would be released in the spring of this year, I immediately added my name to the wait list. My only regret is I waited to start reading her books.
Get Lucky
is a fascinating story between two sisters Sarah and Mackie. Sarah makes one careless decision which costs her her job. Uncertain what to do next, she flies home to spend the holidays with older sister Mackie. Mackie and her husband have attempted several times to conceive a child. When Mackie informs Sarah they have decided to give up, Sarah decides for once she will take care of Mackie and offers to become their surrogate. Little did each sister know the impact this will have on their lives.
What I liked most about
Get Lucky
were the relational themes throughout the novel. At first glance, it's obvious the story is about sisterhood. Ms. Center delves deeper and explores parental relationships, the loss of relationships and forming new relationships. Just when we think everything is okay, the past has a nasty way of blindsiding us. Until that moment of sudden impact, little did we know it was there all along shaping us and protecting us in all our relationships. Center does a great job of examining the unhealed wounds of the past.
So, yes I'll admit my first thought of
Get Lucky
was a quick, light read. But after reading the last page and closing the book, I realized it was much, much more than that. Take a lesson from me, don't wait to read a book by Katherine Center.
Get Lucky
was my first read, but will not be the last.
Book details:
ISBN-13: 978-0-345-507941-4
Pages: 267
Year Published: 2010
Genre: Chick Lit
Format: Trade Paperback
Source: Library