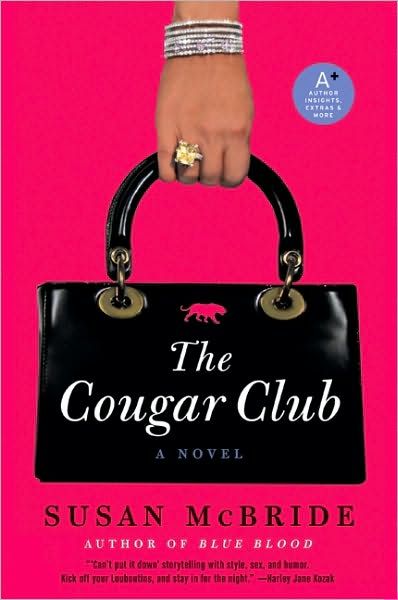 Kat, Carla and Elise were high schools friends, only to lose touch when Kat moved away to New York. Factor in careers, marriages and the passing of time, these women slowly drifted apart, only to be reunited again when Kat lost her job.
On her last day at work, she came home to find her much younger, live-in boyfriend engaging in self-activity while browsing the internet. Fed up, she decides to return home to Missouri to think about the next chapter in her life.
Upon arrival, she reconnects with her two best friends Elise and Carla. Elise is married to Michael, has a son in college and is a successful dermatologist. Carla is the face that everyone loves and a popular TV anchor. As the friends catch up, they learn that life sometimes doesn't turn out as planned.
The Cougar Club
is a book about 40-something women coming into their own when things turn upside down. Together these women are able to face the curve balls life throws at them. The Cougar Club is my first book by this author and will not be the last.
Book details:
ISBN-13:
9780061771262
Pages: 309
Year Published: 2010
Genre: Women's Fiction
Format: Trade Paperback
Source: Library