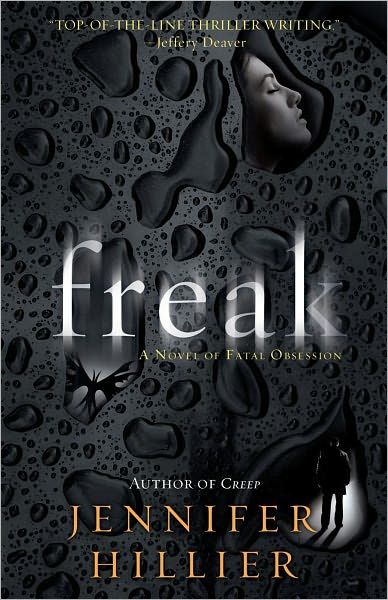 Freak
by Jennifer Hillier
Publisher: Gallery Books (Simon & Schuster, Inc.)
Pages: 432
Genre: Thriller
THIS REVIEW MAY CONTAIN SPOILERS TO CREEP
Freak is the anticipated follow-up to Hillier's Creep. Professor Sheila Tao is still recovering from her affair with Ethan Wolfe. Her upcoming nuptials with Morris is permanently on hold and her job may be in jeopardy.
Jerry Isaac is forever changed. After Abby attacked him, he has turned into a bitter and angry man. His hatred for Abby runs so deep, it cost him his marriage.
Now that Abby is behind bars, a new serial killer has emerged. This one is more sick and twisted than Ethan in
Creep.
Young women are being murdered all for the sake of freeing Abby. The killer is obsessed with Abby and will continue his killing spree until she is released from prison. Unwillingly Jerry agrees to assist his former partner in tracking down the killer. Despite his feelings for Abby, he doesn't want any more innocent women killed.
Having read
Creep
earlier this year (which I loved, by the way), I could not wait to get my hands on
Freak
. For the most part, I always have high expectations to a sequel, especially if I thoroughly enjoyed the first book. So, I'll admit I was a bit nervous to start reading
Freak
. I wanted to it to have that same "creepy feel" to it. I'm happy to say it did (sounds a bit odd to say that!).
In
Creep
, Hillier created Ethan to be a true psychopath. He was gorgeous, intelligent and came across as the boy next door. But his true colors were sick and twisted. With Abby, Hillier outdid herself. She created a scary and tormented villain. Abby was conniving, manipulative and determined. She was pure evil. All characteristics that make a thriller so
thrilling.
What I liked best about
Freak
was it turned everything I thought about
Creep
upside down. I was 100% certain Ethan killed those women. Abby was his girlfriend and was mentally and emotionally traumatized because of it. Well, after getting a glimpse of the real Abby in
Freak
, I'm not sure sure I believe in her innocence.
I'm not sure what's next for Jerry, Sheila or Abby. I do hope Hillier brings them back in a third book. If you enjoy reading thrillers and like being creeped out, I highly recommend
Freak
. I do, however, suggest reading
Creep
first.
More from Jennifer Hillier:
Creep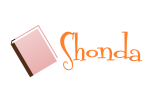 (Print copy provided by the publisher for review)