Playing Dead
by Julia Heaberlin
"Dear Tommie: Have you ever wondered about who you are?"
The letter that turns Tommie McCloud's world upside down arrives from a stranger only days after her father's death. The woman who wrote it claims that Tommie is her daughter—and that she was kidnapped as a baby thirty-one years ago.
Tommie wants to believe it's all a hoax, but suddenly a girl who grew up on a Texas ranch finds herself linked to a horrific past: the slaughter of a family in Chicago, the murder of an Oklahoma beauty queen, and the kidnapping of a little girl named Adriana. Tommie races along a twisting, nightmarish path while an unseen stalker is determined to keep old secrets locked inside the dementia-battered brain of the woman who Tommie always thought was her real mother. With everything she has ever believed in question, and no one she can trust, Tommie must discover the truth about the girl who vanished—and the very real threats that still remain.
I wasn't quite sure what I was in for when I began reading
Playing Dead
. Right away, I found myself engaged in the story. Pages just seemed to flip themselves as Tommie began to unravel the secrets her parents were keeping from her. I told myself, "just one more chapter", and continuing to read about five or six more.
What kept me connected to the story was Tommie. I'm starting to realize I enjoy novels with a flawed protagonist and he/she
knows
this, but yet continues to keep moving forward despite of it. Tommie's life didn't turn out as she had hoped as a little girl. Despite her resentment, regret and questions of "what if?", she has made a new life for herself.
Tommie is a complicated character, but yet I found myself liking her more and more as the story progressed. She's very guarded and self-reliant, however she's extremely protective of her family. Deep down she feels no matter what she learns about her true identity, her sister and niece will always come first.
The mysterious letter Tommie receives is the catalyst that springs the mystery forward. Is it possible she's the daughter of a Mafia boss? And what role does her mother play in all this? How could the man she considered to be her father lie to her all these years? Heaberlin did an excellent job with giving the reader enough clues to begin to solve the mystery, while including twists and turns to make you second guess your theory. Which makes a mystery a good one, in my opinion. Recommended.
ISBN: 9780345527011
Pub. Date: May 29, 2012
Publisher: Ballantine Books
Pages: 452
Genre: Mystery, Thriller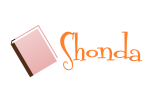 Playing Dead TLC Tour Stops: