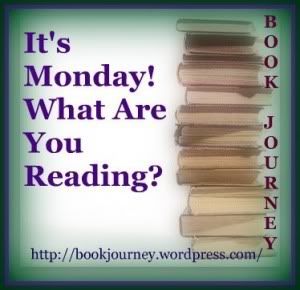 Sheila, of
One Persons Journey Through a World of Books
, is the host of
It's Monday! What Are You Reading?
This is a weekly event to share what we read last week, what we are currently reading and what books we plan to read this week.

What I read last week:
Private: #1 Suspect by James Patterson & Maxine Paetro
Summary: Jack Morgan is framed for the murder of his former girlfriend.
Daddy's Girl by Lisa Scottoline (audiobook)
Summary: Nat accompanies a colleague to prison to teach inmates. When a riot breaks out, Nat finds herself in the center of a murder investigation.
I'm reading:
I've Got Your Number by Sophie Kinsella
I'm listening to:
Vision in White by Nora Roberts
On My Nightstand:
The Underside of Joy by Sere Prince Halverson
How to Eat a Cupcake by Meg Donohue
These Girls by Sarah Pekkanen
What are you reading this week?