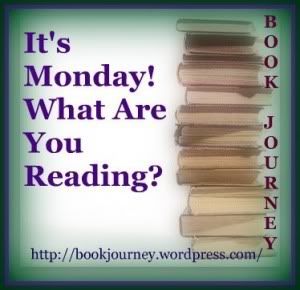 Sheila, of
One Persons Journey Through a World of Books
, is the host of
It's Monday! What Are You Reading?
This is a weekly event to share what we read last week, what we are currently reading and what books we plan to read this week.

Recently read
:
Point, Click, Love - Molly Shapiro
Summary: Four friends deal with relationships and love in the digital age.
The Weight of Silence - Heather Gudenkauf (audio book)
Summary: The search for two missing girls reveals buried secrets.
I'm reading:
Lone Wolf - Jodi Picoult
Joy for Beginners - Erica Bauermeister (audio book)
On My Nightstand:
Spin - Catherine McKenzie
Private: #1 Suspect - James Patterson & Maxine Paetro
Dancing on Broking Glass - Ka Hancock
150 Pounds - Kate Rockland
Home Front - Kristin Hannah
What are you reading this week?