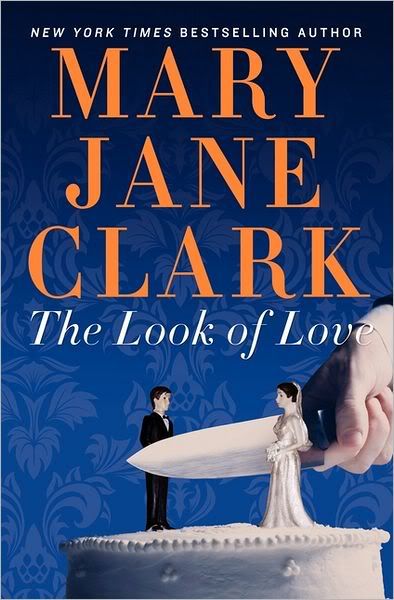 The Look of Love
by Mary Jane Clark
A Piper Donovan Mystery (Wedding Cake Mystery), Book 2
It's About:
When Piper is offered an all-expense paid trip to Los Angeles to bake a wedding cake for Jillian Abernathy, she's a bit hesitant. After spending New Year's Eve with Jack, the man she's seeing, she thinks it's best to leave Jersey for awhile to think about where their relationship is going.
Her father is not sold on the idea of her going. Jillian's housekeeper was recently attacked⎯an attack meant for Jillian. He warns Piper to be careful and not to get involved with the investigation. Upon Piper's arrival to the elite spa where Jillian is the head director, a murder has just taken place. Soon Piper finds herself in the middle of trying to solve the crime.
My Thoughts:
Last year I was introduced to Piper in book one,
To Have and To Kill
. Having enjoyed it, I immediately accepted the pitch to review
The Look of Love
.
The Look of Love
picks up where
To Have and To Kill
left off. We find Piper still living at home and helping her mother in her bakery. Piper continues to pursue her acting career and is casually dating Jack. Jack, however, wants a committed relationship. Piper isn't sure about her feelings for him nor is she ready for anything serious. Jillian's offer to travel to LA comes at the right time. She'll go to auditions, she'll create and bake Jillian's wedding cake and she'll take time to think about what she wants with Jack. Little does Piper know, once she lands, she'll find herself deep in a murder investigation.
Piper is a likeable character and ideal for an amateur sleuth. She doesn't rush into anything impulsively, but instead is cautious and tries to see the big picture. Each step she takes leads her in the right direction to finding the killer's identity. She's compassionate and genuinely wants to help Jillian move on from the tragic events.
I figured out the killer's identity early on. It didn't prevent me from enjoying the mystery. I wanted to see how the characters would react when they learned the killer's identity and motive behind the attack.
The Look of Love
is a quick weekend read. Grab your favorite throw, curl up on your couch or reading chair and settle in for a light, cozy mystery.
______________
Book Details:
ISBN: 9780061995569 ◆ January 17, 2012 ◆ 352pgs ◆ William Morrow
◆ Cozy
Mystery
Print copy provided by the publisher