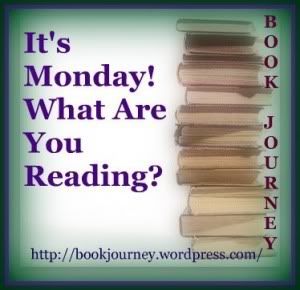 Sheila, of
One Persons Journey Through a World of Books
, is the host of
It's Monday! What Are You Reading?
This is a weekly event to share what we read last week, what we are currently reading and what books we plan to read this week.

Recently read
(I didn't post last week, so it's 2 weeks worth of reading)
:
The Look of Love - Mary Jane Clark


Summary: Piper travels to LA to bake a wedding cake and finds herself involved in a murder investigation.

From the Mixed-Up Files of Mrs. Basil E. Frankweiler

(audio book)
Summary: Claudia and

Jamie run away from home and spend the night at the Metropolitan Museum of Art in New York City.
Children's Picture Books:
Chocolate Me! - Taye Diggs
If You Take a Mouse to School - Laura Numeroff
Girls Hold Up This World - Jada Pinkett Smith
If You Give a Pig a Pancake - Laura Numeroff
If You Give a Pig a Party - Laura Numeroff
If You Give a Cat a Cupcake - Laura Numeroff
If You Give a Dog a Donut - Laura Numeroff
Love You Forever - Robert Munsch
I'm reading:
Books Can Be Deceiving - Jenn McKinlay
On My Nightstand:
Due or Die - Jenn McKinlay
TBD
What are you reading this week?