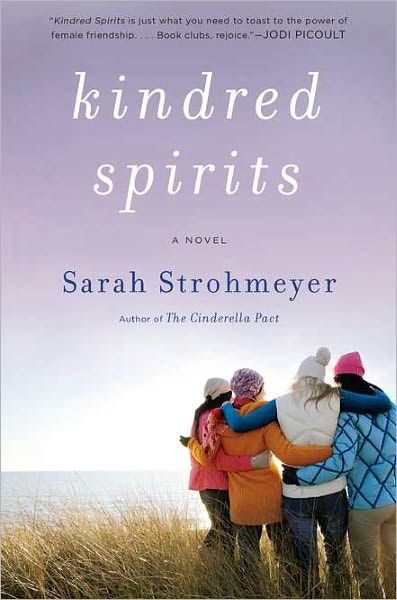 Title:
Kindred Spirits
Author:
Sarah Strohmeyer
Pub. Date:
June 30, 2011
Pages:
304
Mini-Review:
For best friends Lynne, Mary Kay, Beth and Carol, friendship means everything. It's expected that the three women would rally together to assist Lynne after she is diagnosed with cancer. But, when Lynne passes away, they will fully understand what it means to be a true friend. The women are close as sisters, however there is one secret Lynne did not share with them while alive.
While sorting through Lynne's things, Mary Kay, Beth and Carol discover a letter from Lynne addressed to them. Lynne explains why she kept her secret and asked her friends to fulfill this last wish she was not able to do. Vowing to keep their promise to Lynne, the three friends find themselves on a road trip. Which leads each to discover the answers to their own personal questions.
Kindred Spirits
is a poignant story about the impact of loss on a friendship, at the same time, the ability to move forward because of that friendship. Highly Recommended.