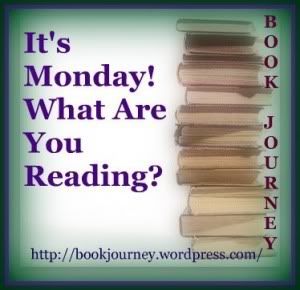 Sheila, of
One Persons Journey Through a World of Books
, is the host of
It's Monday! What Are You Reading?
This is a weekly event to share what we read last week, what we are currently reading and what books we plan to read this week.

Recently read:
Goddess of Vengeance - Jackie Collins

(audio book)
Summary: Lucky Santangelo is back. Her daughter Max is about to turn 18 and wants to move to New York City. If that isn't enough to deal with, Lucky learns someone wants to buy her Vegas hotel, The Keys.
I'm reading:
Best Kept Secret - Amy Hatvany
Stories I Only Tell My Friends - Rob Lowe (audio book)
On My Nightstand:
Books Can Be Deceiving - Jenn McKinlay
Ruthless - Sara Shepard
Unfortunately I didn't get the chance to read much last week. Deadlines caused me to stay late at work several nights and my weekend was filled with chores and errands. I'm disappointed I haven't finished
Best Kept Secret
. From what I've read so far, I really like it. Cadence stays in my thoughts and I want to pick the book up again to read more of her story. Here's hoping I can finish it this week.
What are you reading this week?