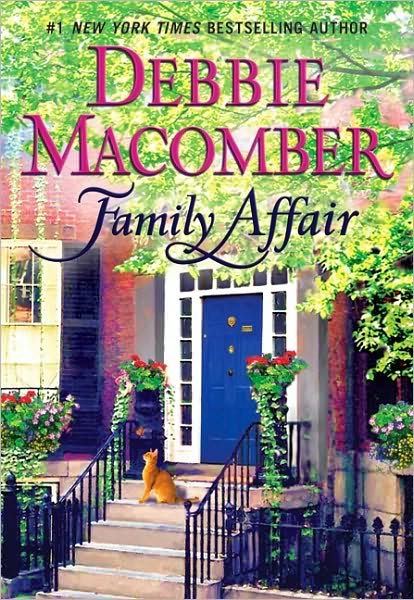 Family Affair
by Debbie Macomber


Mini-Review:


Lacey is recently divorced. She's trying to pick herself back up and move on. She lives with her cat Cleo and is content with this arrangement. Then she meets Jack. Her loud, obnoxious neighbor. He's constantly arguing with his girlfriend and quite frankly, Lacey is tired of it. She has decided to ignore Jack.
Until Cleo gets pregnant by Dog, Jack's cat. Now Lacey has no choice but to interact with him. Little does she know, Jack just may be the man she is looking for.
Family Affair
was originally published in 1994. Less than 120 pages, it's easy to finish this story in an hour or less. If you are new to Macomber, I wouldn't start here. Instead I recommend her
Cedar Cove
series.
Family Affair
is an easy, quick read, but forgettable after you read the last page.
______________
Book Details:
Pub. Date: January 4, 2011 (reprint)
Publisher: William Morrow
Pages: 112
ISBN: 9780061997129
Genre: Romance
Source: Library