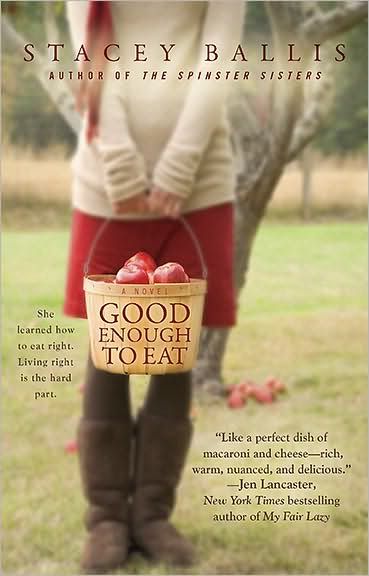 Title: Good Enough to Eat
Author: Stacey Ballis
ISBN: 978-0-425-22963-7
Mini-Review:
Melanie lost 145 pounds in two years. After successfully completing her weight loss goal, her husband tells her he wants a divorce. He's fallen in love with someone else. A woman twice the size that Melanie used to be.
Instead of allowing herself to wallow in self-pity, Melanie decides to quit her corporate job and follow her dreams: opening a gourmet shop. When the shop is up and running, Melanie soon faces a dire financial situation that forces her to take in a roommate.
Good Enough to Eat
is a novel about starting over, having the courage to pursue one's dreams and the strength to love again. Sometimes we find ourselves on an unfamiliar path, but if we are patient it will lead us to where we were meant to be. Highly recommended.