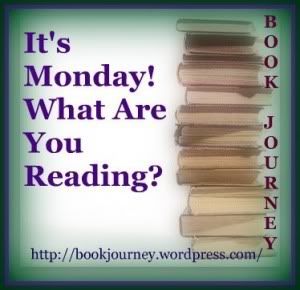 Sheila, of
One Persons Journey Through a World of Books
, is the host of
It's Monday! What Are You Reading?
This is a weekly event to share what we read last week, what we are currently reading and what books we plan to read this week.

Recently read:
The Diva Takes the Cake - Krista

Davis


Summary: Sophie plans her sister's wedding. An unexpected visitor is found murdered in a neighbor's yard.


The Diva Paints the Town - Krista Davis


Summary: Sophie's recluse neighbor dies and a body is found in his house. When Sophie calls the police, the body mysteriously disappears before they arrive.

Wherever You Are My Love Will Find You - Nancy Tillman


Summary: A heartwarming story that tells the reader he/she is loved no mater where he/she is.

I Won't Comb My Hair - Annette Langen


Summary: No matter how hard they try, her parents cannot convince Tanya to comb her hair.

I'm So NOT Wearing a Dress - Julie Merberg


Summary: Shelby likes playing catch and digging for worms. She doesn't want to wear a dress to her aunt's wedding.

I'm reading:
Skipping a Beat - Sarah Pekkanen

Reading soon:
These Things Hidden - Heather Gudenkauf

Fall for Anything - Courtney Summers

What are you reading this week?