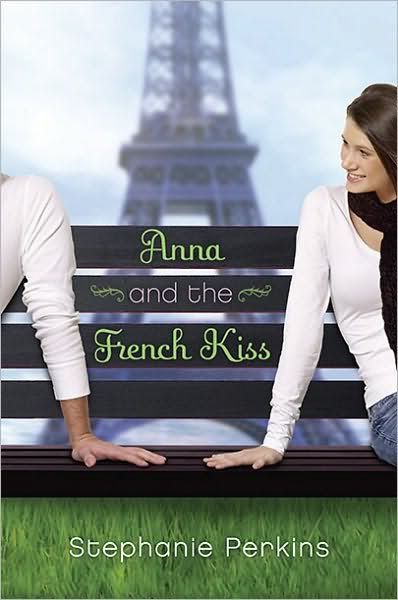 It's Anna's senior year and she's not happy. Her dad (without consulting her) decided she needed a good learning experience and living in Paris would accomplish that. Just like that, Anna is whisked away to the School of America in Paris. Of course that summer, things were
finally
starting to happen with her crush Toph. Anna is almost certain they would become a couple. Now thanks to her father, she'll have to wait until holiday break to see if her hunch is correct.
Her first night in Paris, she meets her neighbor Meredith. And St. Clair. St. Clair is the gorgeous guy every girl has a crush on, but he's currently dating Ellie.
As Anna settles into her new school and begins to make friends, she finds herself gradually falling for St. Clair. Could the beautiful St. Clair also be falling for her too?
Anna and the French Kiss
is a story the reader can easily get lost in. I read most of it on a Sunday afternoon and could not wait to pick it up again Monday after work. I found myself interested in Anna and her budding friendship (and romance) with St. Clair. Although I thought Anna's holiday break was very predictable, it didn't take away from the story. In fact, I think it helped with Anna's character growth.
There's a lot of buzz about this book. So much so, I almost did not want to read it. I wondered if the book would live up to its hype. But after I finished the book, I'm so glad I did.
Anna and the French Kiss
is a wonderful addition to the young adult genre. What's even better? Perkins has two companion novels in the works:
Lola and the Boy Next Door
and
Isla and the Happily Ever After
to be published in September 2011 and 2012 respectively.
Adult fans of young adult fiction will not be embarrassed to be caught reading this book in public. It's a heartwarming love story. Highly recommended.
____________
Book details:
Genre: Young Adult Fiction
Pub. Date: December 2, 2010
Pages: 372
Source: Library