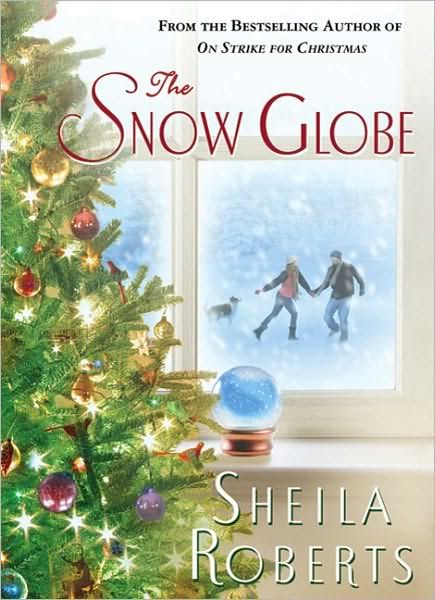 Sentence summary:
A snow globe affects the lives of three friends.
My review:
Kylie is down on her luck this holiday season. Her boyfriend dumped her (for her sister!) and she's recently unemployed. During a girls' weekend with her two best friends, she wanders into an antique shop. A snow globe catches her eye and the shop owner tells her its history. Believing in miracles, Kylie buys it and hopes it will bring good things into her life.
As she prepares to spend the holidays with her family and her ex-boyfriend, she begins to see the scenery change within the snow globe. A toy shop is the main fixture and Kylie begins searching for the shop. When she finds it, she's surprised that the owner is a young man who is single and very cute. With the help of the snow globe, Kylie's holiday will be merry and bright.
Suzanne is a busy woman: she's a wife, a mother and runs her own real estate company. She wants to have the perfect home which leaves her harried and always on the go. Having her doubts about the snow globe to begin with, she's even more skeptical when Kylie gifts it to her. One thing leads to another and Suzanne finds herself involved in a freak accident that leaves her immobile. Perhaps this is exactly what she needs to gain perspective.
Alison is facing the holidays alone without her beloved grandmother. Her mother died when she was young and spending the holidays with her family is something she dreads. The snow globe helps her see maybe she isn't as alone as she thinks she is.

Lasting impression
:
T
he Snow Globe

is a quick read. Less than 200 pages, it's easy to read in one sitting. Quite honestly, I didn't enjoy it as much as I thought I would, especially Alison's story (which seemed rushed and unfinished).
____________
Book details:
Genre: Fiction (Holiday)
Pub. Date: October 26, 2010
Pages: 166
Source: Library