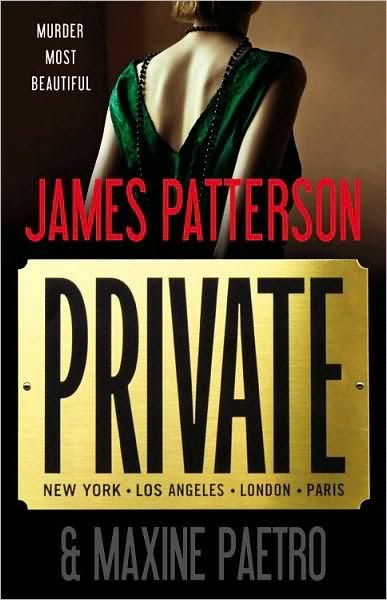 Mini-Review
Jack Morgan inherits Private Investigations after his father dies. Private Investigations is an agency that specializes in solving crimes that baffle the police. Jack is strictly professional and has an unlimited source of connections to get the job done.
His best friend's wife has been murdered. Teen age girls are being killed. The NFL is trying to keep a gambling scandal from going public. Not only is Jack dealing with these cases, he's also fighting his personal demons. And his twin brother is back into his life.
Private
is a quick read. Jack is a likable protagonist and his employees round out the thriller as secondary characters.
Patterson fans will like this first installment of his new series.
Private, London
is due out next year.
Book details:
Series: Private #1
ISBN-13: 978-0316096157
Pages: 400
Release Date: June 28, 2010
Genre: Mystery/Suspense (Series)
Source: Library