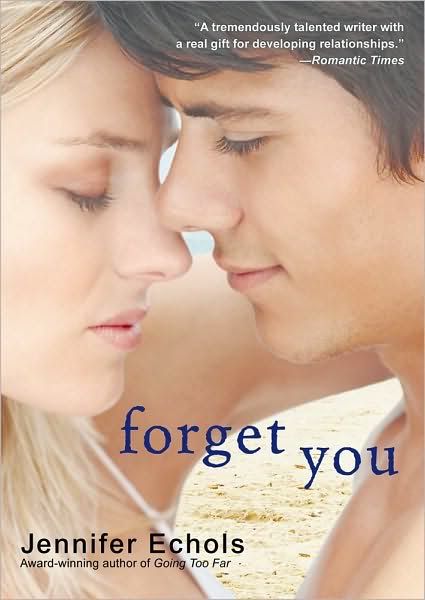 At first glance, Zoey Commander appears to have it all together. She was taught at an earlier age how important appearances are: she had to be organized and in control at all times. So when her world starts to fall apart, she copes with what she knows. She pretends everything is fine.
The problem is, everything is so
not
fine. Her father is sleeping with one of his employees and gets her pregnant. She's 24! Oh, to make matters worse, Zoey and the rest of the swim team work for her father during summer vacation and
everyone
knows. Zoey's mom attempted to kill herself and is currently in a psychiatric hospital. Zoey is now forced to live with her father and Ashley, who are planning to elope in Hawaii.
Zoey's life is so complicated right now. She has a lot of family problems to deal with and her cute, friend Brandon comes to her for dating advice. And then one night Zoey and Brandon become more than friends. Their new relationship is something else that Zoey has to work hard to pretend everything is fine. And finally, there's Doug. Doug is also on the swim team. He has a strong dislike for Zoey. To be fair, it kind of seems he has a dislike for just about anyone! The tension runs deep between these two.
If that isn't enough, Zoey is in a car accident and has no recollection of what happened. The last thing she remembers is arguing with Doug at the football game. She wakes up in her car shortly after the accident as Doug is trying to pull her free from the wreckage. What happened? And most importantly,
why
is Doug there?
Forget You
is a complex young adult read. Zoey is trying hard to be the good girl, that she comes across as being somewhat dense and naive. She repeatedly states "Brandon is my boyfriend" so much, that it really started to grate my nerves. I just wanted to shake her and say "he is NOT your boyfriend! Get over it!" She won't be honest with herself to see their hookup for what it is and why she chose that particular night to lose her virginity. It's quite obvious how Brandon felt about that night. And he has certainly moved on to the next girl.
Unfortunately, Zoey is scared of her feelings and needs to be in control at all times. And the one person who sees through all of this is Doug. Doug is the bright spot in this novel. He has a hard life too and appears to have a chip on his shoulder. As a result he does not allow anyone to get too close. His mother was killed in a car crash, his dad really doesn't care what he does and the other students stay clear of him because of his reputation. Quite honestly, I really liked Doug. He was very protective of Zoey, despite how she treated him and genuinely cared for her.
As the story unfolds and more is revealed about the night of the accident, it's hard not to hope that Zoey and Doug will get together. When Zoey does learn the truth, it forces her to take a long look at who she is and finally she is able to be her true self.
To me,
Forget You
was an okay read. As much as I wanted to empathize with Zoey, I often found it challenging. She sounded very scripted as I not so patiently waited for her to show emotion about her father, the new baby, her mother's suicide attempt and Brandon.
Forget You
may not be at the top of my recommendation list for young adult fiction, but I do think other readers will enjoy it more than I did.
Book details:
ISBN-13: 978-1-4391-7823-2
Pages:292
Release date: July 20, 2010
Genre: Young Adult Fiction
Format: Paperback
Source: Publisher
I received a complimentary copy of this book for the
Forget You
blog tour. My participation in this tour and receiving a free copy did not influence my review in any way.