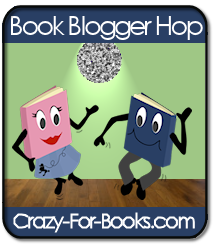 Book Blogger Hop: July 23 - July 26
The weekend is here and that means it's time for
BOOK BLOGGER HOP!
Book Blogger Hop is hosted by Jennifer of
Crazy-for-Books
. This weekly
B
O
O
K
P
A
R
T
Y
is an awesome opportunity for book bloggers to connect with other book lovers, make new friends, support each other, and generally just share our love of books!
This week's question:
Tell us about the book you are currently reading.
I'm currently reading
And One Last Thing
by Molly Harper for an upcoming blog tour. I just started it today during my lunch hour, so I'm not very far. It's about a woman who finds out her husband is having an affair with his assistant. When she learns about his infidelity, she writes about it in his company's newsletter. After her plan backfires, she is ousted from her town and goes to stay at her family's cabin. Stop by next Thursday to read my review.
What are you currently reading?
If you discovered my blog through the Book Blogger Hop, please let me know. I will also stop by your blog.