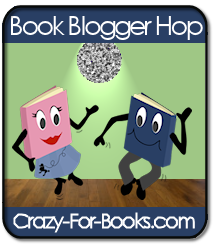 Book Blogger Hop: July 16 - July 19
The weekend is here and that means it's time for
BOOK BLOGGER HOP!
Book Blogger Hop is hosted by Jennifer of
Crazy-for-Books
. This weekly
B
O
O
K
P
A
R
T
Y
is an awesome opportunity for book bloggers to connect with other book lovers, make new friends, support each other, and generally just share our love of books!
This week's question:
Right this instant, what book are you dying to get your hands on (past, present, or future)?
There are two books I'm anxiously waiting for. The first is
Cross Fire
by James Patterson. It will be the latest in the Alex Cross series - which is my favorite series.
Next is
The Life You've Imagined
by Kristina Riggle. I loved her debut novel
Real Life and Liars
(here's my
review
), so I'm looking forward to reading her second novel.
If you discovered my blog through the Book Blogger Hop, please let me know. I will also stop by your blog.