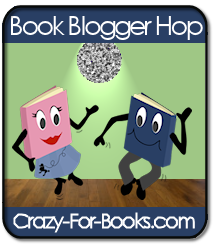 Book Blogger Hop: July 9 - July 12
The weekend is here and that means it's time for
BOOK BLOGGER HOP!
Book Blogger Hop is hosted by Jennifer of
Crazy-for-Books
. This weekly
B
O
O
K
P
A
R
T
Y
is an awesome opportunity for book bloggers to connect with other book lovers, make new friends, support each other, and generally just share our love of books!
This week's question: Tell us about some of your favorite authors and why they are your favorites!


James Patterson - I love the short chapters and the suspense. Alex Cross is my favorite series.
Mary Higgins Clark - started reading her in high school and haven't stopped.

Wendy Corsi Staub - reminds me of MHC. Also I love that all her plots are thrilling and I can never figure them out!
Emily Giffin - has a way of writing that makes it seem as though you're being told a story instead of reading a story. LOVE THAT!
Jodi Picout - tackles difficult subject matters and always leaves me thinking long after I close the book.
Harlan Coben - can write a great, suspenseful novel. Not to mention he's very likable (and funny) in person.
New to the list:
Allison Winn Scotch - loved all of her books. Excited to read

The One That I Want.

Katherine Center - Loved

Get Lucky,

my first read by her.

S

he can really write a good - read real with feeling - story.

Sarah Pekkanen - Her debut,

The Opposite of Me

, was fantastic. While reading, I felt as though I was catching up with an old friend. Anxiously waiting for her follow-up novel.

If you discovered my blog through the Book Blogger Hop, please let me know. I will also stop by your blog.