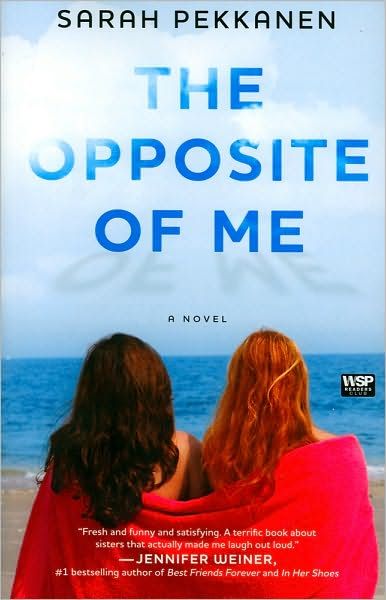 Lindsey Rose is at the top of her game. At 29, she's on the path to become the youngest VP Creative Director at her advertising firm. All she has to do is nail this top ad campaign and it's pretty much in the bag. Lindsey is convinced she has nothing to worry about. That is until an announcement blindsides her and sends her crashing on a path she never thought she would find herself on.
With her career and future in shambles, Lindsey decides to leave Manhattan and return home to Maryland to live with her parents while she tries to figure out her next step. There's just one small problem: her parents aren't aware of the REAL reason she came home. She can't tell them, she thinks, as she doesn't want to disappoint them. You see, Lindsey has a twin sister Alex. Alex is the beautiful, outgoing sister and Lindsey has lived (not so comfortably) in Alex's shadow as the smart sister. Lindsey has lost her New York City apartment and status of her job, so keeping her "smart label" is all she has right now.
The Opposite of Me
is a story about Lindsey and Alex told through Lindsey's eyes. The reader is privileged to learn about their relationship through flashbacks and current events. Pekkanen does an amazing job with describing Alex from Lindsey's perspective, leaving the reader to form his/her own opinion about Alex. I have to admit, never once did I dislike Alex. I thought there would be more to her than what Lindsey thought she knew and I was happy to learn there was.
Both sisters have lived their lives by a label that was placed on them. As adult women, both have allowed these labels (either subconsciously or consciously) to shape their lives. When the sisters share a life-altering event, they are finally able to rewrite the script for their lives.
What I liked best about
The Opposite of Me
was I felt I was being
told
a story instead of reading a story. I easily pictured myself as one of Lindsey's high school friends and we bumped into each other on M Street in Georgetown. We grab lunch and catch up. Lindsey then proceeds to tell me about New York and why she's now back home. Early in the novel, I was lost in the story as the hours slipped by. I think fans of Emily Giffin will love Pekkanen's debut novel.
Ms. Pekkanen is currently working on her second book. I do hope she brings back these characters in the future. Without spoiling the ending, I want to know what's next for them! Highly recommend.
Book details:
ISBN-13: 978-1-4391-2198-6
Pages: 373
Year Published: 2010
Genre: Chick Lit
Format: Paperback
Source: Purchased from Barnes and Noble