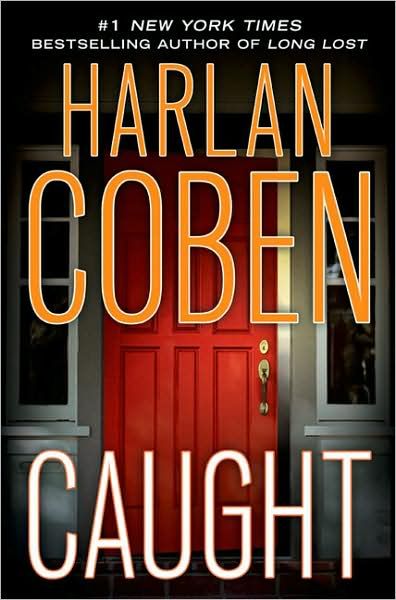 First I have to say I HEART Harlan Coben! I discovered him on a whim while browsing at the library. I only read three books of his before I attended one of his book signings. Within the first ten minutes, he immediately became one of my favorite authors. And since then, I anxiously wait for the release of his latest book.
Having said that, I was so excited to read
Caught
. And I was not disappointed. The reader is first introduced to Dan Mercer, a likable guy who is a social worker for troubled teens. He innocently answers his cell and agrees to meet a teenage girl that he believes is in trouble. When Dan arrives at the address, he finds himself "caught" on a TV show that sets out to trap pedophiles.
Wendy Tynes is the reporter working on the show "Caught in the Act". She's not totally convinced that Dan Mercer is guilty. When she starts doing a little investigating on her own, she digs up past secrets that indicate people are not always as they appear.
Coben also intersects a missing teenager into the storyline. Haley McWaid has it all: she's 17, athletic, cute, popular and smart. She's basically a good, dependable teenager. So when she goes missing and soon months have passed, it's quite obvious that someone may have harmed her. When Dan and Haley's stories collide, the reader is left breathless as he/she races to reach the last page.
True to the author's style,
Caught
is filled with twists and turns and a clever, shocking ending. I highly recommend it!
Book details:
ISBN-13: 978-0-525-95158-2
Pages: 388
Year Published: 2010
Genre: Mystery/Suspense
Format: Hardback
Source: Purchased from B&N.com