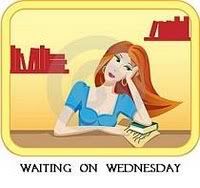 "Waiting On" Wednesday is a weekly event, hosted by Jill of
Breaking the Spine
, that spotlights upcoming releases that we're eagerly anticipating.
Here's what I'm looking forward to:
Title:
The One That I Want
Author:
Allison Winn Scotch
Release date:
June 2010
What if you woke up one day to all your dreams coming true...but those dreams were more like nightmares?

Tilly Farmer is thirty-two years old and has the perfect life she always dreamed of: married to her high school sweetheart, working as a school guidance counselor, trying for a baby. Perfect.

But one sweltering afternoon at the local fair, everything changes. Tilly wanders into a fortune teller's tent and meets an old childhood friend, who offers her more than just a reading. "I'm giving you the gift of clarity," her friend says. "It's what I always through you needed." And soon enough, Tilly starts seeing things: her alcoholic father relapsing, staggering out of a bar with his car keys in hand; her husband uprooting their happy, stable life, a packed U-Haul in their driveway. And even more disturbing, these visions start coming true. Suddenly Tilly's perfect life, so meticulously mapped out, seems to be crumbling around her. And as she furiously races to keep up with - and hopefully change - her destiny, she faces the question: Which life does she want? The one she's carefully nursed for decades, or the one she never considered possible?


(Taken from the author's website)



Allison Winn Scotch has quickly become a new favorite author. I read her previous novels

Time of My Life

and

The Department of Lost & Found

and loved both. I am eagerly waiting for

The One That I Want

to be released.

What are you waiting for?