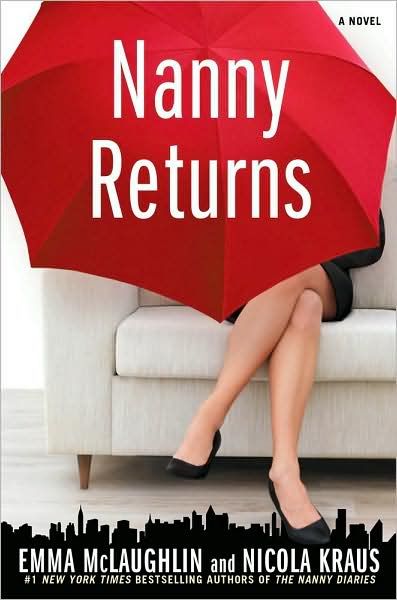 I really wanted to read this book. I loved
The Nanny Diaries
and could not wait to get my hands on
Nanny Returns
. So imagine my disappointment when I put this book down not once, not twice and not even three times! I put it down four times and finally decided to give up. As much as I wanted to know what happened between Nanny and Grayer, I just got to the point that I no longer cared.
I didn't click with Nanny in this book (or any of the characters). I found myself re-reading passages out of confusion about what the characters were talking about. Eventually I started skimming pages waiting for something to happen, but nothing of interest, to me, happened.
What about you? Have you read
The Nanny Diaries
and its sequel
Nanny Returns
? What are your thoughts?