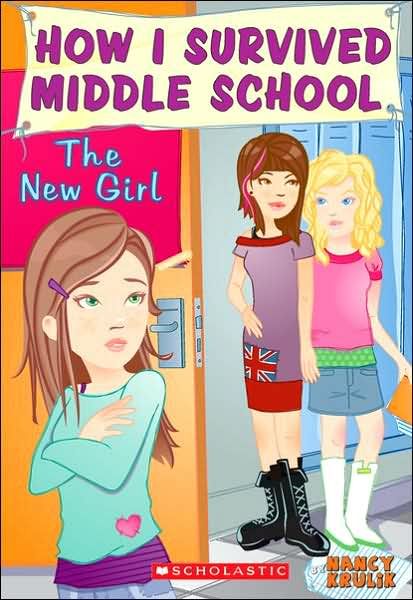 My review:
It's time for the school carnival!
Jenny McAfee has several good ideas for a booth, however Addie, her former BFF now a Pop, makes fun of her ideas. Addie believes she will raise more money from her carnival booth. So much so, she challenges Jenny to a bet: whichever girl doesn't raise the most money will have to wear their pajamas to school!

Jenny's friends want to help Jenny win this bet. Jenny cannot lose to a Pop! They will

NEVER

stop teasing her about it. As the school carnival draws near, Addie and the Pops mock Jenny about the pajamas she will have to wear because after all, Addie's idea is better than Jenny's. There's just one thing that could jeopardize Addie's certain win: the new girl.

Samantha "Sam" recently moved from England. Soon Sam is befriended by the Pops. The girls imitate her style and begin using faux English accents. Addie is jealous with all the attention her friends are now showing Sam. Addie wonders if Sam will replace her as "Queen Bee". To make sure this doesn't happen, she has a plan. A plan that will ruin Sam's reputation and make sure Jenny doesn't win their bet.


Book details:
Series: How I Survived Middle School #4
ISBN-13: 978-0-545-01303-1
Pages: 100
Year Published: 2007
Genre: Children's Fiction (Series)
Source: Library
Date Finished: October 24