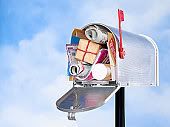 Marcia,
The Printed Page
, hosts Mailbox Monday each week. She writes:
"Mailbox Monday is the gathering place for readers to share the books came into their house last week (checked out library books don't count, eBooks & audio books do). Warning: Mailbox Monday can lead to toppling TBR piles and humongous wish lists."
Here's what I received in the mail last week:
ARCs from Miriam Parker of Hachette books: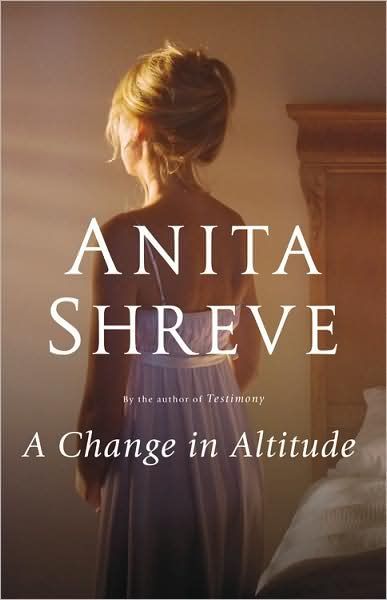 Margaret and Patrick have been married just a few months when they set off on what they hope will be a great adventure-a year living in Kenya. Margaret quickly realizes there is a great deal she doesn't know about the complex mores of her new home, and about her own husband.
A British couple invites the newlyweds to join on a climbing expedition to Mount Kenya, and they eagerly agree. But during their harrowing ascent, a horrific accident occurs. In the aftermath of the tragedy, Margaret struggles to understand what happened on the mountain and how these events have transformed her and her marriage, perhaps forever.
A Change in Altitude illuminates the inner landscape of a couple, the irrevocable impact of tragedy, and the elusive nature of forgiveness. With stunning language and striking emotional intensity, Anita Shreve transports us to the exotic panoramas of Africa and into the core of our most intimate relationships. (From Barnes & Noble)
High-powered executive Steven Kerner is living the dream in southern California. But when his bottled pain ignites in anger one night, his wife kicks him out. Then an eccentric mystery man named Andy Monroe befriends Steven and begins unravelling his tightly wound world. Andy leads Steven through a series of frustrating and revealing encounters to repair his life through genuine friendship and the grace and love of a God who has been waiting for him to accept it. A story to challenge and encourage, BO'S CAFE is a model for all who struggle with unresolved problems and a performance-based life. Those who desire a fuller, more authentic way of living will find this journey of healing a restorative exploration of God's unbridled grace. (From Barnes & Noble)