Good morning Saloners! I wanted to post early today as I have a busy afternoon planned. This week was a so-so week for reading. I finished
Killer
by Sara Shepard (look for the review tomorrow) and currently reading
Swimsuit
by James Patterson and Maxine Paetro. I hope to finish later this evening. I'm still deciding what to read next. I think I have too many books to choose from and they all sound good! Decisions, decisions. . .
Yesterday I spent a several hours catching up on reviews, reading blogs through Google Reader, writing challenges wrap-up posts, etc. I'm always surprised with how quickly I fall behind. I'm starting to block off time in my schedule each week dedicated to blogging. I realized that if I don't set aside time to do it, chances are it won't get done, despite how good my intentions are (which I have to say is just like everything else in my life).
Books I reviewed this week
(click the cover for the review):
Books read, with reviews to come: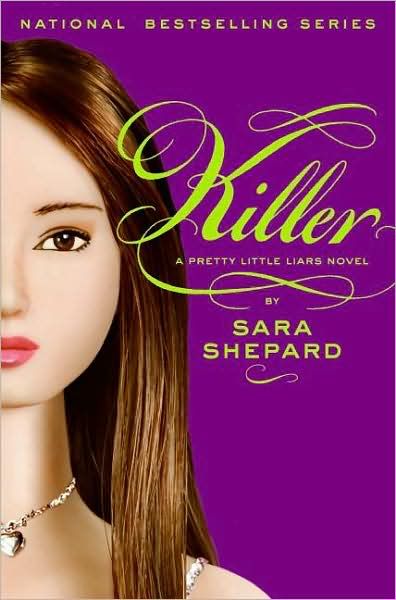 Everyone have a great week!