Each Wednesday, Marcia from
The Printed Page
, hosts Cover Attraction. She writes:
"I'm a very visual person and love beautiful cover art. It doesn't necessarily mean I'll read the book but at least I might stop and take a peek instead of walking right on by.

"

I am a visual person as well and have often read books simply because I liked the cover. My cover attraction for this week: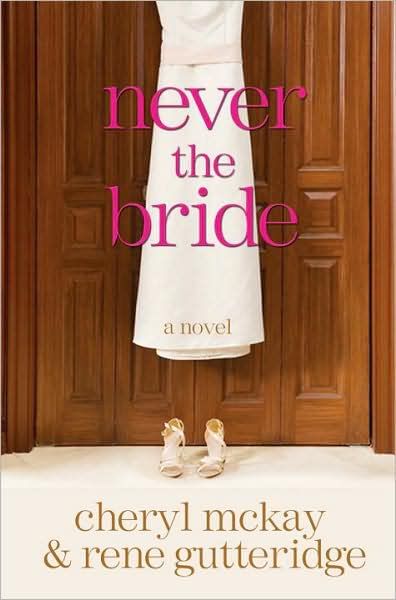 Title:
Never the Bride
Author:
Cheryl McKay & Rene Guteridge
Eleven Bridesmaid Dresses Don't Lie

Since she was just a little girl, Jessie Stone dreamed up hundreds of marriage proposals, doodled the romantic ideas in her journal with her treasured purple pen, and fantasized about wedding dresses and falling in love. She's been a bridesmaid nearly a dozen times, waved numerous couples off to sunny honeymoons, and shopped in more department stores for half-price fondue pots than she cares to remember.
But shopping for one key component of these countless proposals hasn't been quite as productive–a future husband. The man she thought she would marry cheated on her. The crush she has on her best friend Blake is at very best…well, crushing. And speed dating has only churned out memorable horror stories.
So when God shows up one day, in the flesh, and becomes a walking, talking part of her life, Jessie is skeptical. What will it take to convince her that the Almighty has a better plan than one she's already cooked up in her journals? Can she turn over her pen and trust someone else to craft a love story beyond her wildest dreams?