Each Wednesday, Marcia from
The Printed Page
, hosts Cover Attraction. She writes:
"I'm a very visual person and love beautiful cover art. It doesn't necessarily mean I'll read the book but at least I might stop and take a peek instead of walking right on by.

"

I am a visual person as well and have often read books simply because I liked the cover. My cover attraction for this week: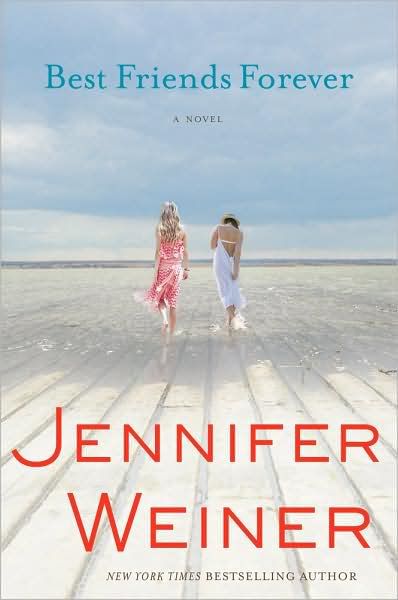 Title:
Best Friends Forever
Author:
Jennifer Weiner
My Cover Attraction for this week is my "up next" read. I like the contrast of the two women. One appears confident, head high looking to where she's going. The other appears to be distracted with her dress, not caring so much what's ahead. I wonder how this (if at all) ties into the story.