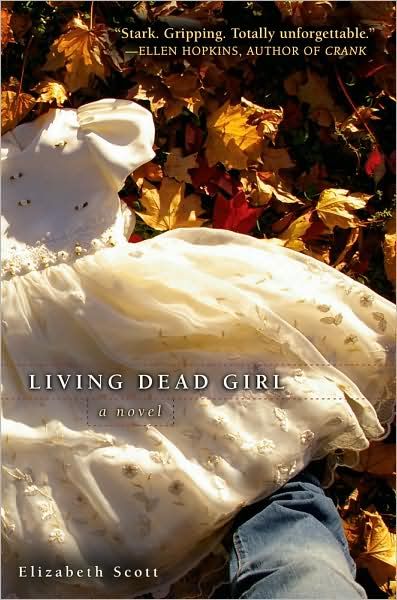 Title:
Living Dead Girl
Author:
Elizabeth Scott
ISBN-10:
1416960597
Pages:
170
Year Published:
2008
Genre:
YA Fiction
Date Finished:
May 12
From the dust jacket:
Once upon a time, I was a little girl who disappeared.
Once upon a time, my name was not Alice.
Once upon a time, I didn't know how lucky I was.
When Alice was ten, Ray took her away from her family, her friends-her life. She learned to give up all power, to endure all pain. She waited for the nightmare to be over.
Now Alice is fifteen and Ray still has her, but he speaks more and more of her death. He does not know it is what she longs for. She does not know he has something more terrifying than death in mind for her.
This is Alice's story. It is one you have never heard, and one you will never, ever forget.
First sentence:
This is how things look: Shady Pines Apartments, four shabby buildings tucked off the road near the highway.
To me,
Living Dead Girl
is both compelling, yet disturbing. I found myself wanting to put it down, but at the same time wanting to know how things would end for Alice. It's a short book and one that could be read in a few hours. I decided to read it over a span of two days because at times I just had to step away from her story.
Ms. Scott wrote a story that allows the reader to delve into Alice's mind and feel the pain and anguish she has to endure by Ray. Each time she met someone new, I hoped this would lead her to freedom. That somehow, someway she would be able communicate to the person what is happening to her.
Living Dead Girl
is the second book I read by Ms. Scott. I enjoy her writing style and look forward to reading more of her books.