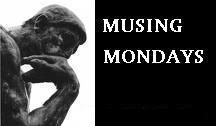 Bookstores


How many bookstores do you frequent? Do you have a favorite? If so, which one and what makes it so?
I usually go to Border's. The Border's near my house is two-floors and I love going there on a Saturday afternoon and getting lost in the books. Unfortunately, I can't do this as often as I would like, but I try to do this at least once every other month. If I had a stressful week, I will spend an hour or two before going home on Friday evenings as a way to unwind.
Last year I joined Barnes and Noble membership club and recently started going there as well. My favorite stores are in NYC: Border's at Penn Plaza and Columbus Circle and Barnes and Noble on Fifth Avenue and Broadway (near Lincoln Center).