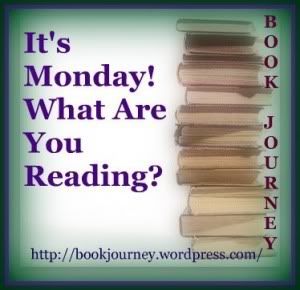 Sheila, of
One Persons Journey Through a World of Books
, is the host of
It's Monday! What Are You Reading?
This is a weekly event to share what we read last week, what we are currently reading and what books we plan to read this week.
What I read last week (two weeks of reading):
The Unfinished Work of Elizabeth D by Nichole Bernier
Summary: A woman inherits her friend's journals when she is killed in a plane crash.
Summerland by Elin Hilderbrand
Summary: Three families are affected when a teenage girl is killed after a graduation party.
Keepsake by Kristina Riggle
Summary: Mary reconnects with her sister Trish to assist her with cleaning her house. Meanwhile, Trish needs to confront her issues with hoarding.
A Short Guide to a Happy Life by Anna Quindlen
Summary: The author shares the lessons she has learned in life.
Reading This Week:
Goodbye for Now by Laurie Frankel
Size 12 and Ready to Rock by Meg Cabot (audiobook)
On My Nightstand:
Rules of Civility by Amor Towles
What's on your reading list this week?