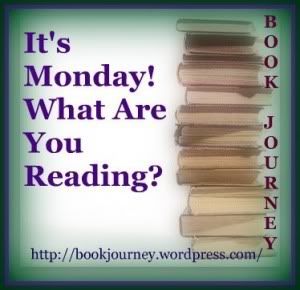 Sheila, of
One Persons Journey Through a World of Books
, is the host of
It's Monday! What Are You Reading?
This is a weekly event to share what we read last week, what we are currently reading and what books we plan to read this week.

Recently read:
I haven't participate in It's Monday! for awhile, so here are the books that I read since my last post.
The First Husband - Laura Dave


Summary: After the abrupt break-up with her longtime boyfriend, Annie marries someone else.

The Violets of March - Sarah Jio


Summary: Emily visits her great-aunt after her divorce is finalized. She discovers an old diary in her aunt's home that leads to understanding about her own family.

A Discovery of Witches - Deborah Harkness

(audio book)
Summary: Diana Bishop comes from a family of witches, although she refuses to use her powers. When she discovers a manuscript, she suddenly finds herself surrounded by other witches, vampires and daemons.

Kindred Spirits - Sarah Strohmeyer


Summary: After their close friend dies, three woman take a trip together to fulfill her last dying wish.

I'll Walk Alone - Mary Higgins Clark

(audio book)
Summary: After her little boy is kidnapped, Zan attempts to move forward with her life. On the anniversary of her son's kidnapping, evidence indicates Zan may have been involved.

I'm reading:
Everything Beautiful Began After - Simon Van Booy

I'm listening to:
Twenties Girl - Sophie Kinsella

Reading soon:
Escape - Barbara Delinsky
Cruel Love - Kate Brian
Joy for Beginners - Erica Bauermeister

What are you reading this week?