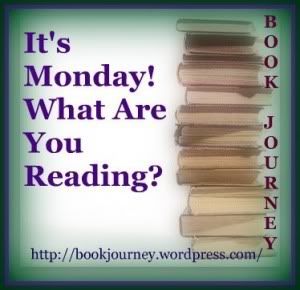 Sheila, of
One Persons Journey Through a World of Books
, is the host of
It's Monday! What Are You Reading?
This is a weekly event to share what we read last week, what we are currently reading and what books we plan to read this week.

Recently read:
Ten Beach Road - Wendy Wax


Summary: Three women lose their life savings after trusting their financial advisor. They inherit a run-down beach house and must work together to restore it.


On Maggie's Watch - Ann Wertz Garvin


Summary: Maggie, who is eight months pregnant, and her husband return to her hometown in Wisconsin. Maggie organizes the neighborhood watch and becomes obsessed with one particular neighbor.

I'm reading:
Better Read Than Dead - Victoria Laurie

Reading soon:
Gone with a Handsomer Man - Michael Lee West

Groundswell - Katie Lee

What are you reading this week?