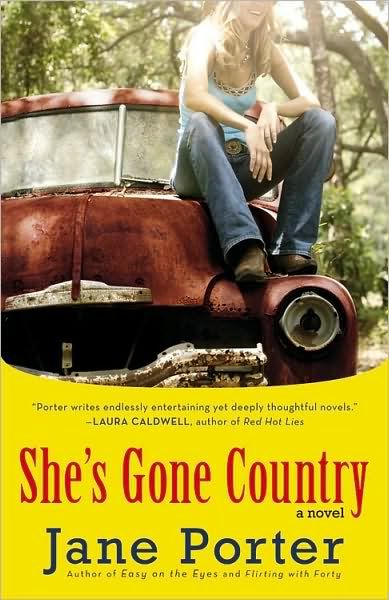 Title:
She's Gone Country
Author:
Jane Porter
Genre:
Women's Fiction
Mini-review:
After the end of her marriage, Shey Darcy leaves her glamorous life in New York City to return to her small hometown in Texas. In New York, Shey was a model and her two sons attended private school. As soon as she unpacks her suitcases in Texas, she questions her decision to leave the city.
Being home again is quite an adjustment. Her son is having trouble fitting in at school, modeling jobs aren't coming in as they were before (not the mention the pay is much, much lower) and her mother treats her like she's a teenager.
Her life gets a bit more complicated when her high school crush, Dane, comes back into her life. Shey can't deny she still has feelings for him, but entering into a relationship is not what she wants right now. Or is it?
I received a copy of
She's Gone Country
from the publisher. Receiving this complimentary copy did not influence my review in any way.