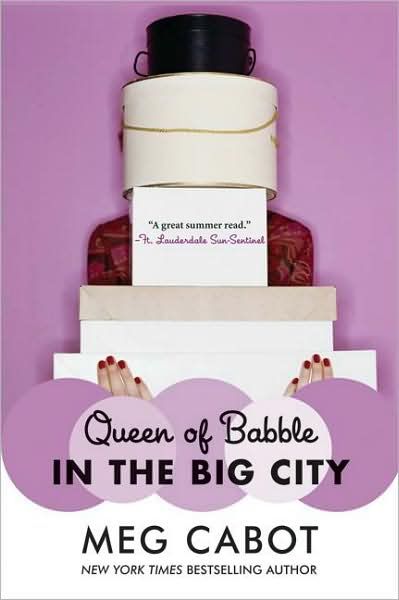 My Summary:
After spending the summer in France, Lizzie, Luke, Shari and Chaz move to New York City to begin the next chapter in their lives. Luke and Lizzie move in together and their relationship quickly turns serious. Meanwhile, Chaz and Shari are drifting apart.
As her three friends begin school and work, Lizzie struggles to find her niche. Chaz suggests she apply for the front desk receptionist at his father's law firm. It's about this time when she volunteers her services at a wedding gown boutique.
Lizzie and her friends soon realize their dreams and goals for the big city may not go as planned.
My thoughts:

I enjoyed
Queen of Babble in the Big City
more so than the first book,
Queen of Babble
.
Lizzie appeared to be more mature in this book. She still found herself in sticky situations, but overall handled them pretty well.
What didn't work for me was her relationship with Luke. Luke appeared to be "too perfect" in
Queen of Babble
. In
Queen of Babble in the Big City
, I couldn't help but wonder what he was
really
up to.
All in all, it was a quick read. The ending didn't feel abrupt and flowed with the storyline. I was quite pleased with the events that led up to the ending (actually I secretly wished for it all along). Then Luke had to throw a wrench in it.


Why I read this book:
Queen of Babble in the Big City
has been sitting on my unread bookshelf for almost two years. And, okay, I just really enjoy reading serial books written by Meg Cabot!
Do I recommend?
Yes, but read the series in order. Fans of Meg Cabot will enjoy this trilogy.
Book Details:
Series: Queen of Babble #2
ISBN-13:
9780060852016
Pages: 307
Release Date: May 20, 2008
Genre: Chick Lit
Source: Purchased from Barnes & Noble