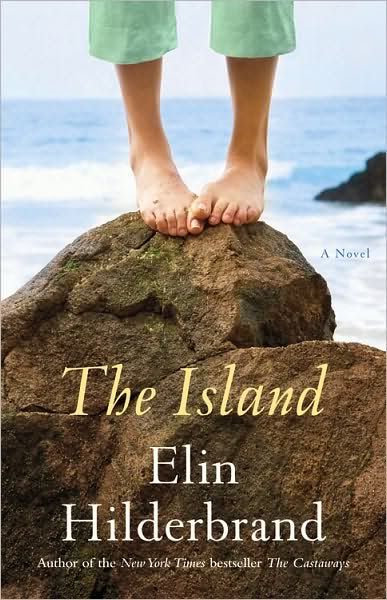 Birdie
Cousins is starting over...in her fifties. She's recently divorced from her husband Grant and is about to embark upon a new relationship. Chess, Birdie's oldest daughter, has always gotten what she wanted. She's engaged to Michael and appears to be very happy. When she abruptly ends their engagement, it leaves everyone wondering why. Tate, the youngest, is a computer genius. She's not a "girly-girl" by any means and is her sister's complete opposite. She's single and successful, but there's one thing she hasn't mastered yet: love. India is Birdie's sister. Her husband's suicide left her in complete abandon. Slowly she was able to pick up the pieces and move on. When she least expects it, she finds love again.
After Chess calls off her engagement, she sinks into a deep depression. Birdie suggests the women spend the month of July at their family home on Tuckernuck Island. The family house represents different things to each woman. Despite the slower pace, the inconvenience and isolation of Tuckernuck Island, the women agree to go. Perhaps an escape from their lives is just what they need.
Elin Hilderbrand is an author who has repeatedly been recommended to me. I've often heard her books are perfect for summer reading. I was excited to snag a copy from my library's "14-day cannot renew" shelf. I had high expectations for this novel, but unfortunately early on I became disappointed.
I must admit initially I was interested in the storyline of these women. I wanted to know the reason behind Chess's broken engagement. What
really
happened when she told Michael the wedding was off. I liked the idea of Chess keeping a journal and little by little she revealed the circumstances that led up to her deciding to end the engagement. But I never felt connected to her. In fact, I didn't feel connected to any of the characters.
For whatever reason (and I still do not know why), the author's writing style didn't click with me. Often times I found myself slowing down and retelling what I just read in my own words. Needless to say, upon finishing
The Island
, I felt let down. Or maybe I missed something that other readers liked. I am definitely in the minority as
The Island
currently has a 4.5 rating on Amazon. I do want to read another novel by Ms. Hilderbrand. Too many readers have recommended her books to me. Apparently they think I would enjoy them. And I am interested in finding out why for myself.
Book details:
ISBN-13: 978-0-316-04387-8
Pages: 402
Release Date: July 6, 2010
Genre: Contemporary Fiction
Format: Hardback
Source: Library