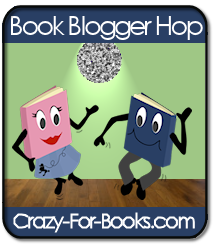 Book Blogger Hop: August 6 - August 9
The weekend is here and that means it's time for
BOOK BLOGGER HOP!
Book Blogger Hop is hosted by Jennifer of
Crazy-for-Books
. This weekly
B
O
O
K
P
A
R
T
Y
is an awesome opportunity for book bloggers to connect with other book lovers, make new friends, support each other, and generally just share our love of books!
This week's question:
Do you listen to music when you read? If so, what are your favorite reading tunes?

I usually do not listen to music while reading. On occasion, I've had Jim Brickman playing in the background. I love his music! It's so relaxing. When I travel, I will often listen to one of my Jim Brickman playlists. I find the airport and people watching too distracting. I definitely need music while reading to help me stay in my zone.
If you discovered my blog through the Book Blogger Hop, please let me know. I will also stop by your blog.