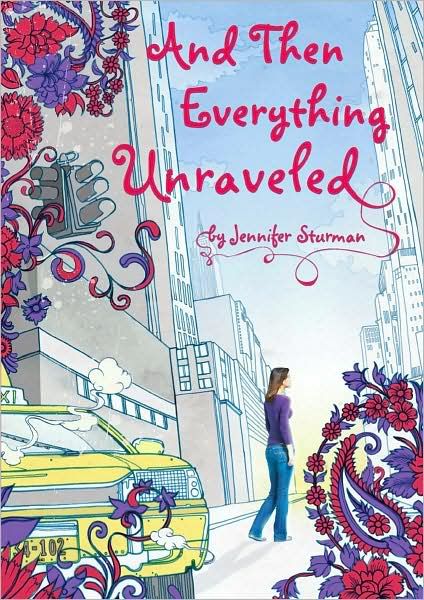 Mini-Review:
Delia is sent to live with her aunts in New York City after her mother's ship goes missing. Delia's mother, T.K. has been estranged from her two sisters Charity "Charley" and Patience "Patty" for quite some time. Delia isn't sure what to expect when she's sent to live with aunts she only knows from a picture.
Her aunt Charley is care-free while her aunt Patty is a
bit
rigid (read high-strung). Delia is convinced she won't be in NYC for very long because her mother is
not
dead (despite what everyone else thinks). She decides to hire a private investigator to look into her mother's disappearance. As clues begin to pile up that her mother is in fact alive, Delia finds herself in harm's way.
With a great supporting cast, a light mystery and first-time love,
And Then Everything Unraveled
is one not to be missed. I'm looking forward to reading the sequel.
Book details:
ISBN-13: 978-0-545-08722-3
Pages: 244
Year Published: 2009
Genre: YA Mystery
Source: Library
Date Finished: December 27