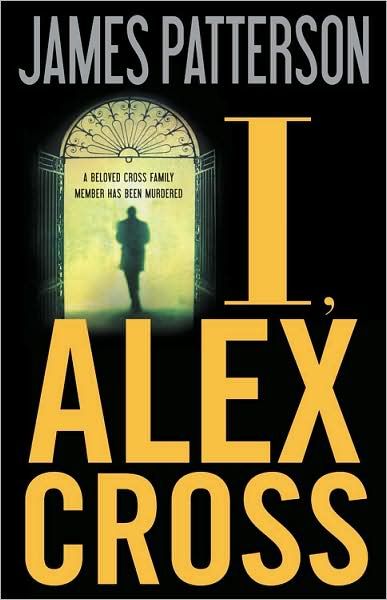 Book Synopsis:

Alex Cross is celebrating his birthday with family when he receives a disturbing phone call. His niece has been found brutally murdered. When Alex goes to identify her remains, he's shocked to learn what's left of her body. Alex takes this case personally as he tracks down a sadistic and ruthless killer.


My review:
Alex Cross, without doubt, is my favorite series. I started reading this series in graduate school and continue to look forward to each November for the latest release. I really like Alex Cross, the man. He's intelligent, dedicated, attractive, a family man and professional. Like any other parent, he tries to balance his home life with his work life. Sometimes he succeeds and other times it hurts him to have to disappoint his family one more time.
I, Alex Cross
, for me, returned to the Alex Cross books of the past. Last year's
Cross Country
was a miss for me, so I hoped I would enjoy reading
I, Alex Cross
. And I was not disappointed. As Alex is hunting down a killer, that may be connected with The White House, he's also dealing with an unexpected crisis on home. I won't reveal the details of his personal crisis to avoid spoilers, but I will say the reader feels compassion for Alex as he tries to handle both stressful situations.
Mr. Patterson did an excellent job with his latest villain. While reading several scenes, I literally squirmed as I pictured what was happening to the victims. And when the killer is finally revealed, I was shocked! I didn't see that coming at all.
I, Alex Cross
ended perfectly for me. One of my favorite characters has returned to let Alex know he's always watching. The sad part is I have to wait until next November to find out what happens next!
Book details:
Series: Alex Cross
ISBN-13: 978-0-316-1878-4
Pages: 374
Year Published: 2009
Genre: Mystery/Suspense, Thriller (Series)
Source: Purchased copy
Date Finished: December 7