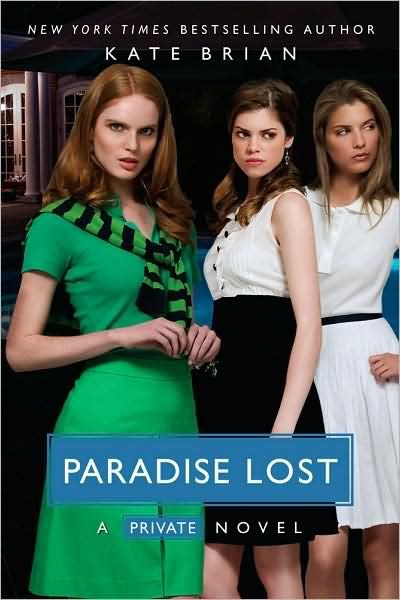 Book Synopsis:

Paradise awaits....
Now that Cheyenne's murderer has been revealed and Reed knows the truth about who's been stalking her, she's ready to leave the heartache and turmoil of last semester behind. And what better way to recover than a five-star Caribbean vacation?
Reed is reunited with former Billings Girls Kiran and Taylor, and she and her friends take over the exclusive island. They spend their days tanning on white-sand beaches and their nights partying on sixty-foot yachts.
It's heaven on earth.
But as they raise their champagne flutes to toast their friendship, Reed worries that it's all too good to be true. Because even in paradise, the Billings Girls are never far from trouble — and
nothing's
more dangerous than the calm before the storm....
My review:
It's winter break and Reed, her friends and their families head to St.
Barths
to spend the holidays. The students are still in shock after the latest tragic events on
Easton's
campus. Reed agrees to the trip as an attempt to move forward. While vacationing, she meets Upton, despite feeling reluctant about dating again, she soon finds herself falling for him. Once again, Reed finds herself surrounded by drama, jealousy and mystery.
Although I thought
Paradise Lost
was a quick read, it wasn't a favorite from the series. I did like that the story took place away from
Easton
, however I found myself quickly frustrated with how the other girls treated Reed. Reed considers Noelle to be her
BFF
, however since the start of this series, I've questioned the sincerity of their friendship. I would like Reed to develop an identity apart from the Billings Girls and not think she has to run to Noelle for everything.
Like the previous books,
Paradise Lost
ends with a cliff hanger. What happens next? To be continued in
Suspicion
, book 10, to be released in September.
Recommended for:
readers of the Private series.
Book Details:
Series: Private #9
ISBN: 1-4169-5884-3
Pages: 243
Year Published: 2009
Genre: YA Fiction (Series)
Date Finished: July 19
Rating: B-