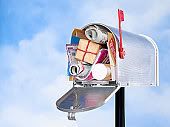 Marcia,
The Printed Page
, hosts Mailbox Monday each week. She writes:
"Mailbox Monday is the gathering place for readers to share the books came into their house last week (checked out library books don't count, eBooks & audio books do). Warning: Mailbox Monday can lead to toppling TBR piles and humongous wish lists."
Here's what I received in the mail last week:
From LibraryThing Early Reviewers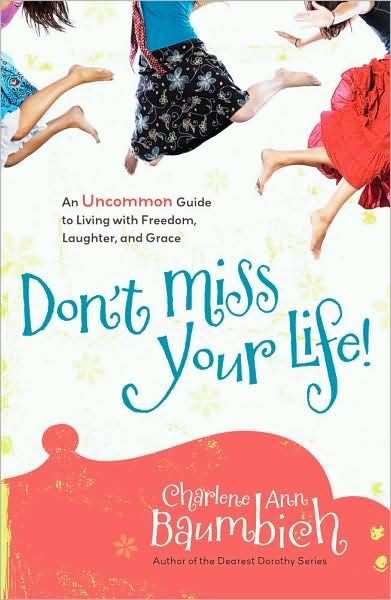 Title:
Don't Miss Your Life!
Author:
Charlene Ann Baumbich
Along comes a book by a storyteller who holds the power, in true stories well told, to offer a motivating and healing balm for those thirsting and eager for somebody to remind them to "say YES to life, slow down, wake up, let go, hold on and LIVE!" As readers listen to Baumbich's stories, laugh and cry, and then revisit their own stories, they will discover the sovereign hand of God not only loving them in the midst of adversity but wooing them to live life to the full.Readers should fasten their seatbelts for this warm, fun, provocative, heartwarming ride. "We are so busy running our lives that we are often not enjoying them, giving thanks for them, or realizing our joy and potential," Charlene says. "But if you learn the lively and releasing art of listening to and mining your own stories, you'll learn that your life is, indeed, better than you think!
(From Amazon)
Purchased from BarnesandNoble.com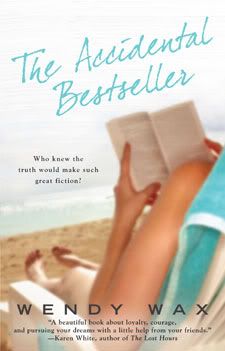 Title:
The Accidental Bestseller
Author:
Wendy Wax
Once upon a time four aspiring authors met at their very first writers' conference. Ten years later they're still friends, survivors of the ultra-competitive New York publishing world. Mallory St. James is a workaholic whose bestsellers support a lavish lifestyle. Tanya Mason is a single mother juggling two jobs, two kids, and too many deadlines. Faye Truett is the wife of a famous televangelist and the author of inspirational romances: no one would ever guess her explosive secret. Kendall Aims's once-promising career is on the skids—and so is her marriage. Her sales are dismal, her new editor detests her work—and her husband is cheating. Barely able to think, let alone meet her final deadline, Kendall holes up in a mountain cabin to confront a blank page and a blanker future. But her friends won't let her face this trial alone. Together they collaborate on a novel using their own lives as fodder, assuming no one will ever discover the truth behind their words.
No one is more surprised than they are when the book becomes a runaway bestseller. But with success comes scrutiny and scandal…as these four best friends suddenly realize how little they've truly known each other.
(From Amazon)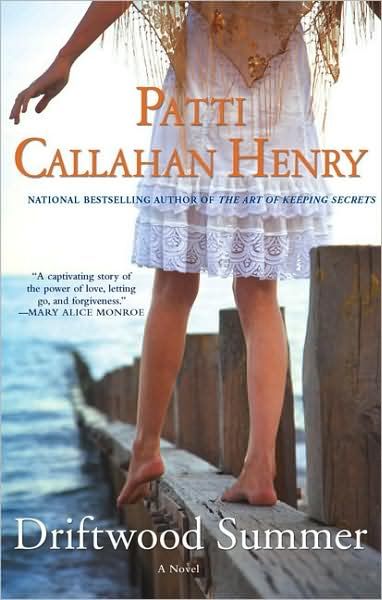 Title:
Driftwood Summer
Author:
Patti Callahan Henry
Three sisters— responsible Riley, vivacious Maisy, and fun-loving Adalee—reunite to save the family's beach-community bookstore. But summer also marks the return of Mack Logan, whose choice of Maisy over Riley years ago destroyed the special closeness between the sisters…
Now Riley, a single mom, is hiding a shattering secret about their mother. Maisy, a California designer, still blames Riley for ruining her one true love. And Adalee resents the family's intrusion into her summer plans. All three will be forced to confront the conflicts that tore them apart and the bounds of love and loyalty that still draw them together…
(From Amazon)